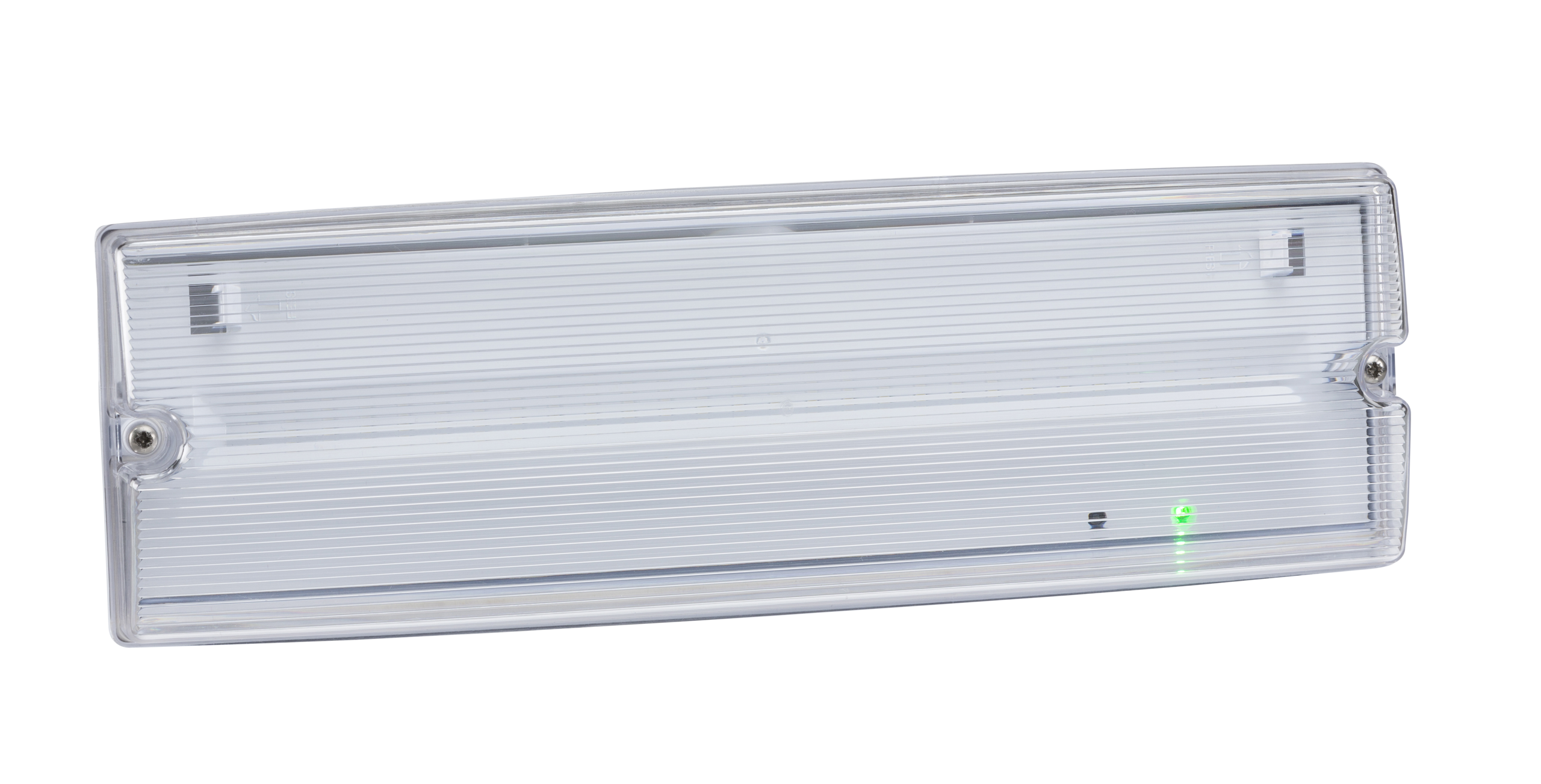 230V IP65 4W LED Emergency Self Test Bulkhead
---
230V IP65 4W LED self test emergency bulkhead.
Integral auto test facility ensuring periodic testing at pre-programmed intervals .
Minimum of 3 hr emergency illumination
Suitable for indoor and outdoor use.
Polycarbonate body & diffuser .
For emergency illuminating of exit routes .
Easy installation via hinged gear tray and push fit connector block.
Self-adhesive combination legend kit .
- Self test Facility in accordance to EN 62034
- Maintained and non maintained use
- Low maintenance
- 150lm 6000k
- Visual Health/Fault LED Indicators