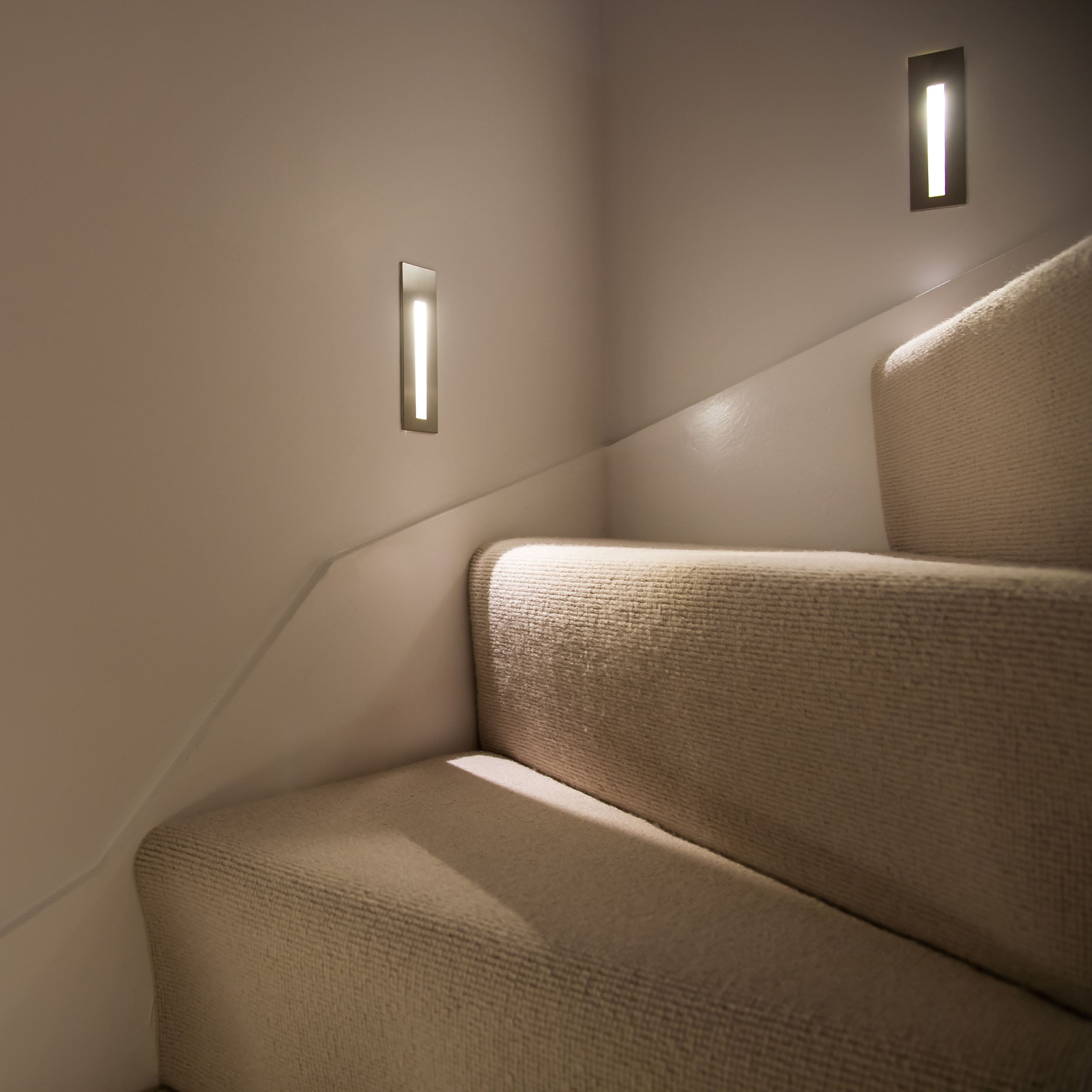 Marker Lights
Marker lights are more commonly recognised as LED's and can often be referred to as LED strips; they provide no additional heat making them very efficient in design and a great for use under cabinets and work tops, plinth lights in the kitchen kick board and low level lighting for stairs and alley ways. Marker lights usually come in the form of recessed lights and/or surface mounted mini spots, in addition to the traditional LED strips. This is the reason why they are so good for use under cabinets and niches as they fit very closely to the surface and ensure that very little space is taken up.
Another reason why people are interested in marker lights for household use, is simply due to their very low energy consumption; if you are going to leave the lights in for a very long time, i.e. to light up a display or provide light to work under, you will want to ensure that you are using as little energy as possible to save money. Another reason why they are particularly favoured for use in the home is due to the fact they produce such little heat; this makes them safer than some other light fittings.
The versatile nature of marker lights means they are perfect for use in pretty much all parts of the home. However, they are more commonly utilised in kitchens, bathroom, low level up the staircase, bathrooms and external staircases and walls. The actual style and design of marker lights is contemporary and modern in its own right. This gives a contemporary feel to any kitchen or bathroom especially on polished floors and in display cabinets.
Here at Yuvilite Lighting, we feature a broad collection of plinth lights for you to browse through and choose from, enabling you to find something to suit a range of different applications. If you like what we feature in our range then you may want to check out what we have to offer in our collection of kitchen marker lights. In addition to this, we also stock a wide variety of bathroom marker lights for you to browse through and choose from online.
Filters