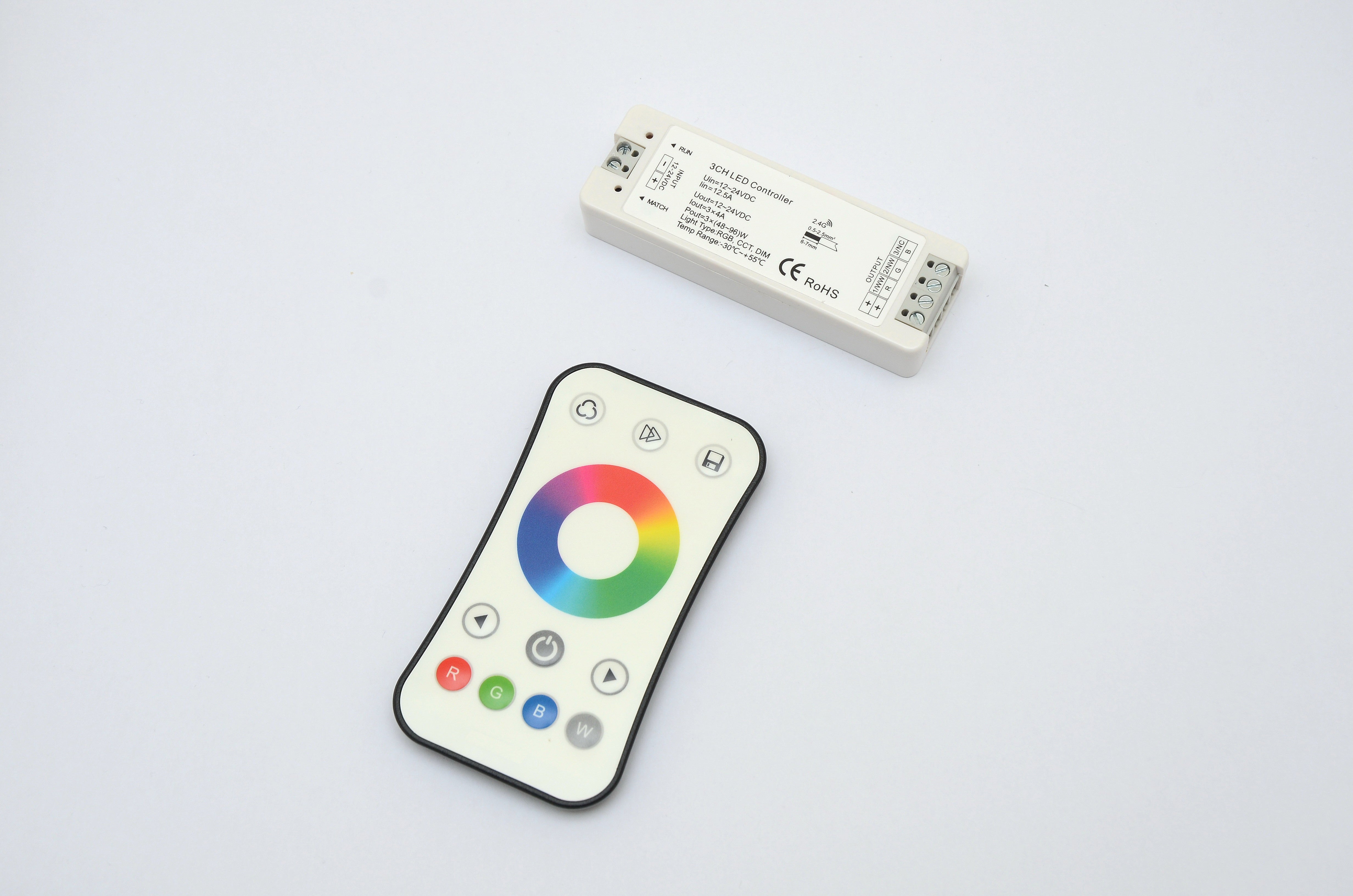 LED Remote Controllers & Receivers
LED Remote Controllers & Receivers  are used to turn on/off, dim up/down and change the colour or led strip lighting.
Here at Yuvilite we are LED lighting experts and have for many years supplied our customers with an array of led products to achieve various lighting effects. Be it mood lighting or background lighting to the full use of led strip lighting as the main light source in hotels and offices.
LED Remote Controllers & receivers are used to control the following:
- turn the led strip on/off
- Dim up/down the led strip
- Change the colour of the led strip (either as turnable white or colour changing RGB, RGBW or now even the new RGBWCCT strip)
- Program the led strip to different moods or play options.
LED remote controllers and receivers now have the ability to have a wifi option built in so that you can control the device from an app on your smartphone and the latest addition to this technology is the ability to control your led strip from Amazon Alexa, Google Home, Apply home and other smart devices.
Contact us today for a FREE Led lighting design consultation where we can go through your requirements and build out a full plan to give to your electrician to wire up your desired modern new space.
Filters