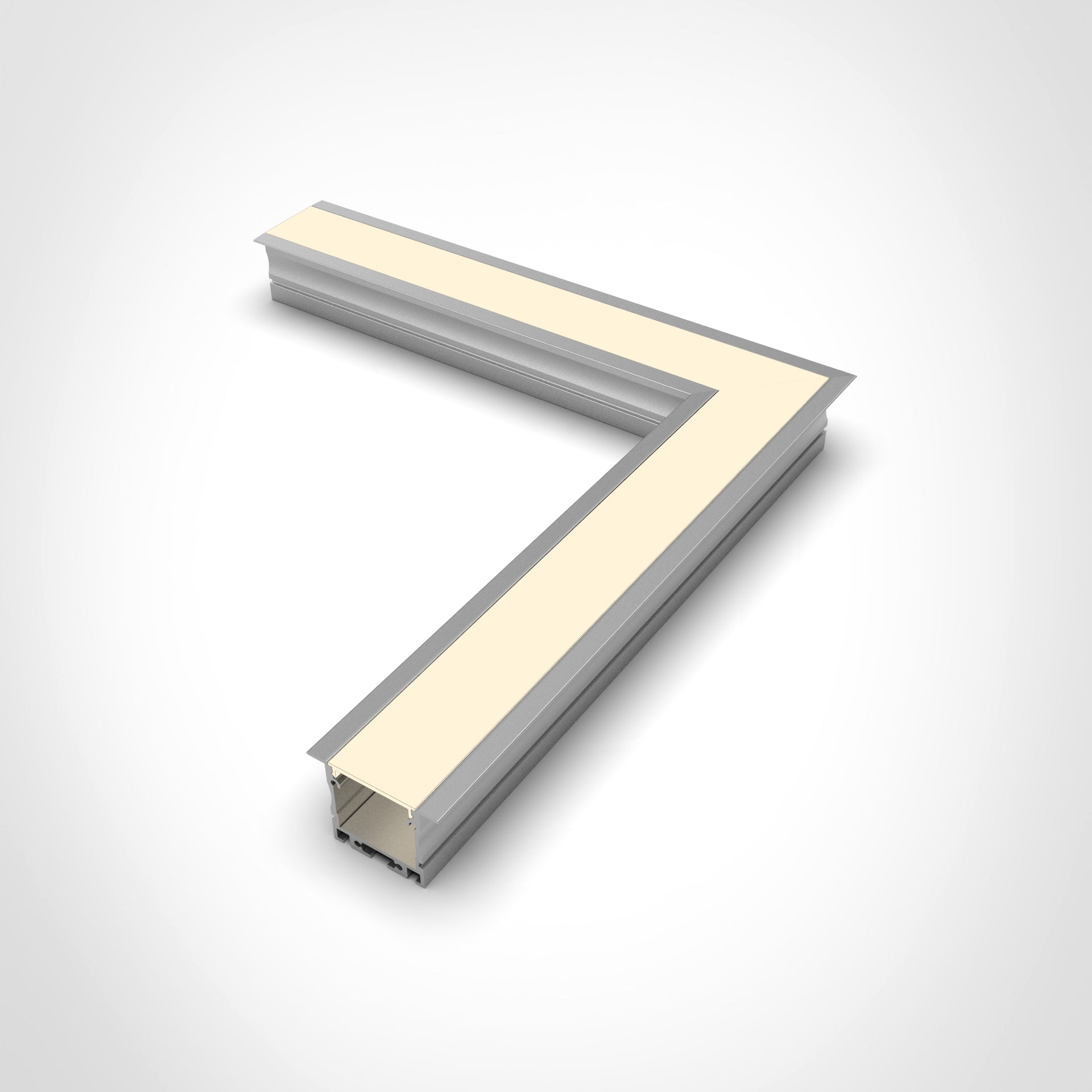 Aluminium Profile & Diffusers
Aluminium profile - perfectly suited for our LED strip

We offer a wide range of aluminium profile and housings, each one is designed to be compatible with our LED Strip range.
Led profiles are used as a way of protecting the led strip from dust and dirt but to also finish off an installation nicely by housing the led profile, which sometimes is not great to look at from the side profile.
Simply choose the one that best suits your installation. If you can router a groove for the aluminium channel to sit in then our 'recessed' aluminium profile is ideal. This is great if you are recessing the strip into some floating steps of a staircase to give that seamless look.
There are now plaster-in profiles available on the market and these are installed and recessed into ceilings before the final skim. Once set in place, the final skim covers the edges of the profile so that the finish product looks as though your ceiling came with the led strip and profile pre-installed. A perfect high-end look that is relatively easily installed.
If the installation benefits from casting the light out at a 45 degree to the mounted surface then our corner mounted aluminium profile is ideal like at the back or front of a kitchen cupboard or closet.
Most aluminium profiles are available with a choice of diffuser cover: opal, frosted or clear. The opal cover diffuses the light better due to its milky nature across the cover, the frosted is more transparent. The clear diffuser lights out the most amount of light.
The rule of thumb is to generally use the opal diffuser where the strip will be viable and the clear where it is not.
Filters