Airflow
Airflow Developments has a rich history of innovation and growth.
In 1955, from one man's expertise in the fields of fan design and air flow measurement, the Airflow Developments group of companies was founded. Initially based in one factory in High Wycombe the company has since blossomed into a thriving international group.
With the search for new opportunities, the Company's ongoing expansion was underpinned by opening subsidiaries in Germany and the Czech Republic, supported by a world-wide sales distribution network

Our story begins more than 60 years ago with one man's dream.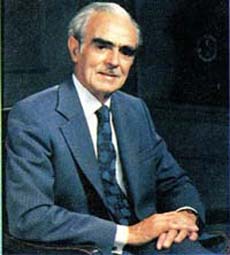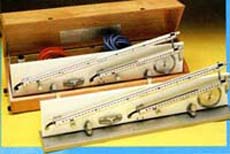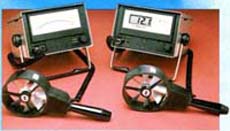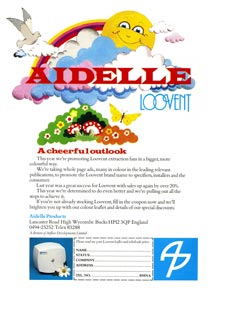 Airflow Is Founded

Our founder, Alexander Conner Wilson established Airflow Developments in the garage of his home in High Wycombe

Wilson was a fan engineer by trade and had an idea to develop a measuring instrument to help him in his fan testing work. With his wife Nancy, he started the company and invented the first inclined manometer (a pressure measuring device) to go into commercial production.

Airflow's New Factory

From the garage in his home, a move to new factory premises less than a mile away on the Cressex Industrial Estate in High Wycombe

The original wooden device, which measured positive, negative and differential pressure, was the forerunner of a range of air flow measuring instruments for HVAC applications which are still sold around the world.

Industrial centrifugal fans and blowers were introduced into the manufacturing process and they too are still sold to original equipment manufacturers for ventilation, cooling and warm air distribution purposes.

Loovent is Launched

The domestic extractor fan, the Loovent was launched. With over two million units sold to date it still forms part of the residential ventilation portfolio of extractor fans.

A Showroom Is Added

Part of the original factory is demolished and new offices, stores and showroom complex added to double the floor space.

iCON is Launched

Introduced in 2004, iCON's unique, patented iris shutter design remains a highly distinctive and individual product.

iCON Wins Awards

The iCON won the European Red Dot design award in 2006.

In recent years the company has developed its eco-air portfolio in line with U.K government policy towards energy efficient construction products and now includes low noise, low energy fans and mechanical ventilation with heat recovery for commercial and residential building to meet new Building Regulations introduced in 2010.

QuietAir Achieves Quiet Mark Status

QuietAir, the companies most energy efficient and quietest fan wins national recognition by achieving Quiet Mark Status following independent testing by the Noise Abatement Society.

Airflow Gets

Eight

MVHR Units

Duplexvent Flexi runner up in the H&V Review Commercial HVAC product of the Year.

The only U.K company with EIGHT MVHR units approved by the Passive House Institute.

Duplexvent Flexi shortlisted in the H&V News Awards

Brands
Loovent - iCON - QuietAir - Duplexvent - Supervent - Roomvent - Maxivent
Shortlisted for the Energy Awards 2013

Awards

Airflex Pro wins 'Air Movement Product of the Year'

Highly commended at H&V Review Awards.

LOOVENT eco short listed at the KBB Kitchen and Bathroom Industry Awards.

iCONstant Launch

The Launch of the iCONstant fan - quietest dMEV fan available today for toilet / bathroom and utility room.

Duplexvent Multi was highly commended in the H&V Review Awards.

Interactive Ventilation

Airflow Adroit range of internet enabling ventilation with Heat Recovery units introduced. New SMART technology allows control of the ventilation at home or on the go with a tablet or smart phone.

Air Academy Opens

After considerable investment and refurbishment, the state-of-the-art Air Academy showroom, training and conference facility was opened. Situated in Airflow's Head Office in High Wycombe, the Air Academy is 179m2 making it one of the largest facilities of its like in the UK.

You can experience the past, present and future of ventilation and air measurement with the first inclined Manometer to the latest commercial SMART MVHR units being found in the Air Academy.

This quality facility can also provide quality training services including: RIBA approved CPD seminars, CIBSE approved CPD seminars as well as the NICEIC Ventilation Installers Competent Persons Training Scheme.

Multi Award Winning Year

Heating and Ventilating Reviews 11th Annual Awards saw Airflow Developments conquer, with two Highly Commended products and one Category Win. The Adroit DV51CH won the Domestic Product of the Year 2020 and was highly commended in the Sustainable Product of the Year 2020 category aswell. On industiral, the Sussurro Classroom and office unit picked up highly commended for the Comemrical/Industiral product of the Year 2020.

Later in September the Adrot DV51CH Unit also won Highly Commended for Ventilation product of the year at the H&V News awards meaning this Cooker Hood MVHR Unit was recognised three times in 2020.

New Website

After months of hard work throughout a national pandemic the new Airflow website launched on the 14th December 2020. A complete refreshed site, packed full of new features launched just intime for the new year. Filtering, a Literature Library, and a Knowledge Centre are just some of the new content sets Airflow have launched. Take a look round and get familiar with our new look!

Powered by our friends at Prospectsoft